Your dog will be very well taken care of with us. We are extremely attentive. At night they can sleep on the couch with our dogs so long as they are not destructive to property or eliminate. We have a camera in the living room that we can view at night to be sure that they are settled in.
We are up bright and early every day at the same time ready to greet them with a smile in the morning. We follow a fairly scheduled routine and we pay attention to what they may be trying to express throughout the day.
Peeing and pooping must be done outside and not on the rug or furniture.
If your Mommy doesn't allow it in your house, its not allowed here.
Everyone must get along. No bullying allowed by anyone.
Everyone must stick to their own bowl.
When its bedtime, its bedtime–no if's, and's or but's.
Do unto others as you would want to have done to you.
Barking must be kept to a minimum for everyone's sake including the neighbors.
Your dog will be walked on schedule. They will be walked around our block or around the perimeter of our community baseball field.
There is nap time during the day where everyone rests in the family room after playtime. We are very involved with them during the entire day. We play fetch, wrestle, give tons of hugs and kisses, pet them, morning massages, keep them clean, and attempt to teach them a trick or two.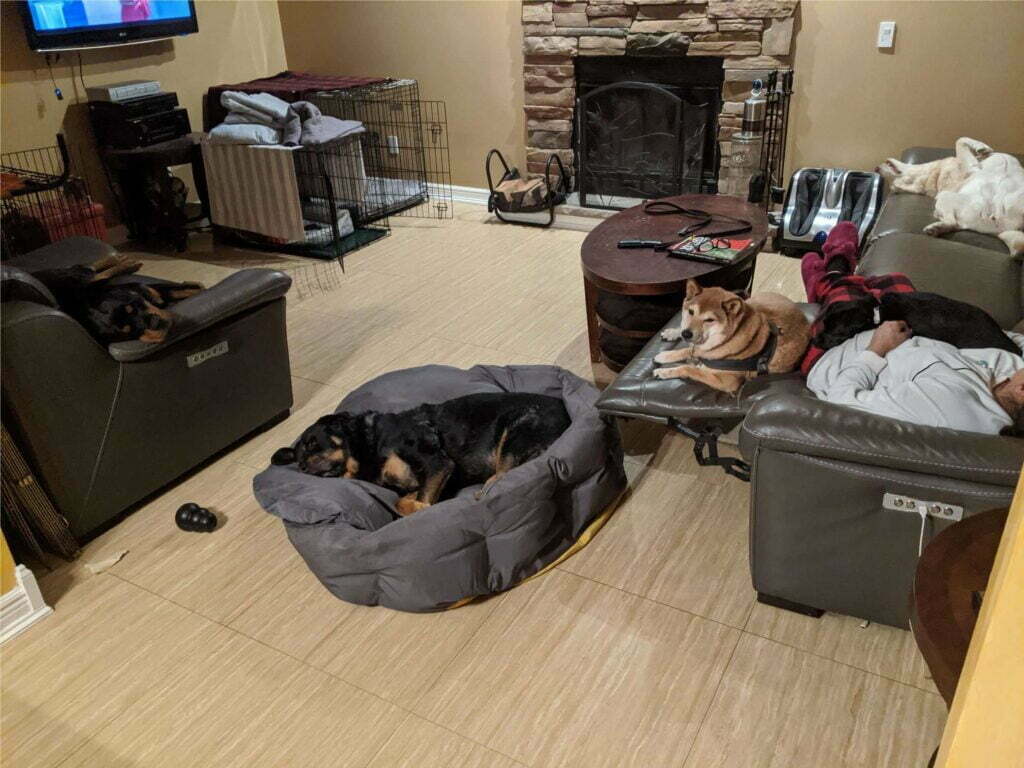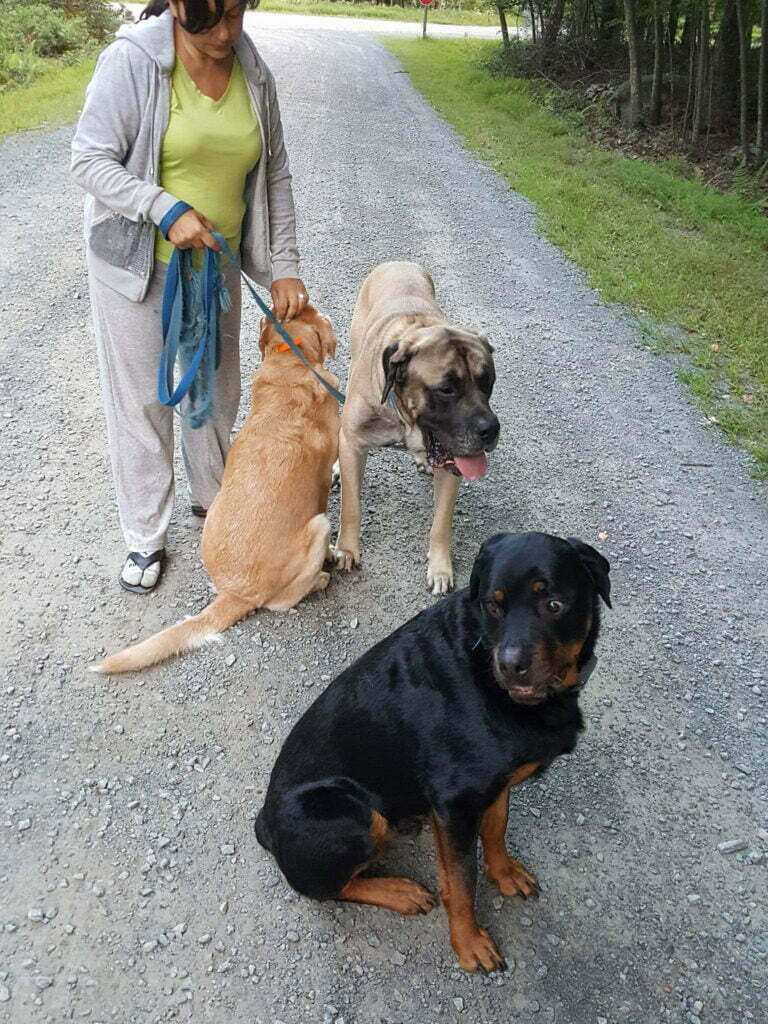 We put out fresh blankets for them to sit/sleep on. During the summer the air conditioning is on for them.
We talk to them using the words they have been taught for better communication/understanding of one another. They are all shown affection and positive rewards either by voice, hand or treats. If they don't understand a request or command we try again until they "get" what it is that we are asking them to do. We are very patient. We run on a schedule so they get a feel for what will happen next during the course of the day.
Please place your dog(s) in the care of the #1 Host on the Mountain!
CLEAN HOME 
HEATED TILE FLOORS 
FIREPLACE 
COMFY & COZY 
CALM & LOVING ATMOSPHERE
OH, AND TONS OF TREATS!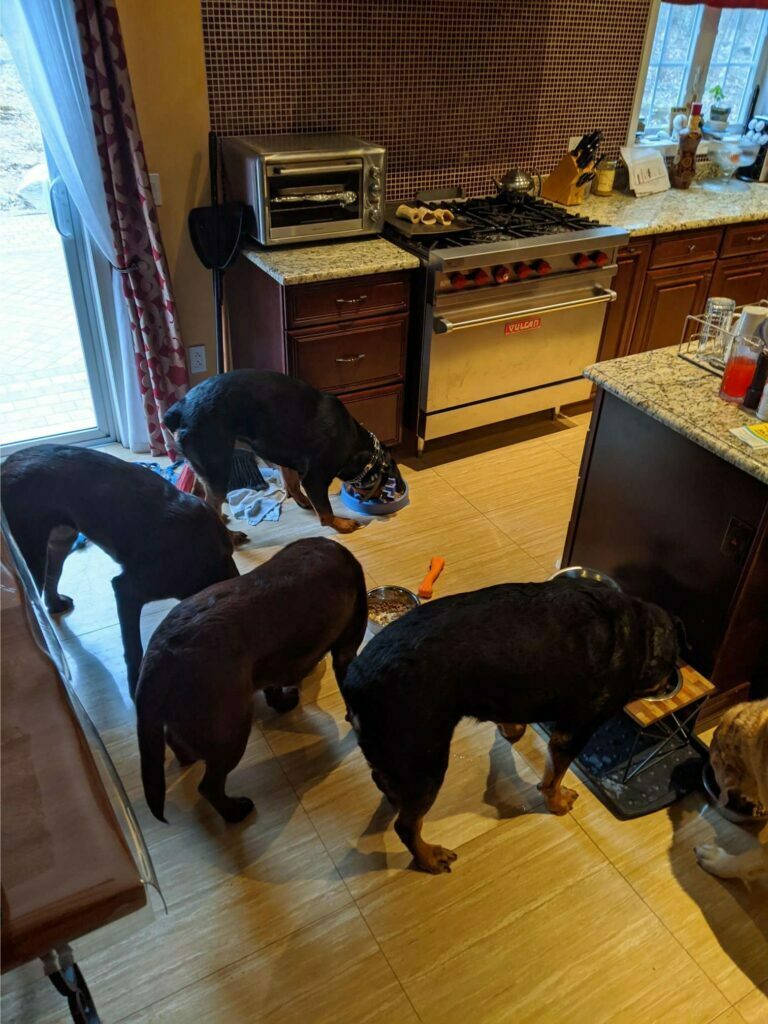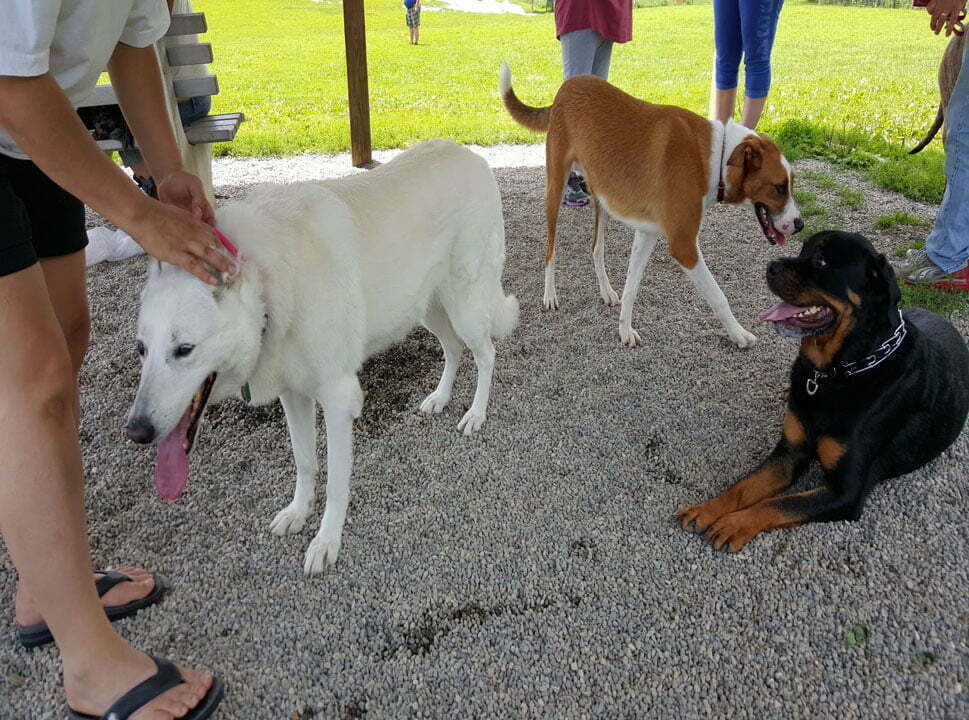 Boarding Acceptance Requirements:
#1 MUST BE POTTY-TRAINED. Unless a puppy.
#2 Social with other humans & dogs. We have our own dogs and we host more that one guest dog. All dogs are curious & some may want to play. This must be ok with you:
#3 Vaccinations must be current;
#4 Meet n' Greet. Special arrangements can be made for out of towners.