At On-Leash dog training You'll be able to come home, greet your dog calmly, take them for a relaxed walk and have them listen the first time so that they'll understand what you want from them. Your dog will learn basic obedience dog training on-leash.
Your dog will learn:
Heeling – Your dog will be along your left side & will sit automatically when you stop. This is used when walking in a store or a busy street.
Loose Leash Walking- Dog will be able to walk with you on leash not pulling. This is used when letting your dog go potty or unstructured walk in the woods.
Release Command- Lets your dog know when its their free time and not be focused on you.
Down and Stay- Your dog will lie down on command and hold their position until released.
Sit and Stay- Your dog will sit & stay until released.
Come/ Recall (off-leash)- Your dog will return to you, from a distance of 50 feet, and sit.
Mark Command- Your dog will go to the designated are and stay until released.
Bed Command- Your dog will enter into their crate.
Physical Conditioning- Your dog will be trained to run on a treadmill so during the cold months they will get their needed exercise while inside your home.
Pack Socialization- Your dog will be able to play and socialize with their playmates in between training sessions.
Field Trips- Visits to various public settings to  perform proof training around higher levels of distraction while conditioning your canine to perform in various situations and scenarios. Great for dogs in need of environmental desensitization or impulse control.
Threshold Control- Control when exiting or entering doorways and/or vehicles
Obstacle/Agility Course: For confidence building and adding to the level of control
Behavior Modification: Address minor issues of dog/people reactivity, minor/moderate anxiety, minor/moderate nervousness, general unwanted behavior.
We offer On-Leash Basic Obedience as Private 1 on 1 lessons or Board & Train program options.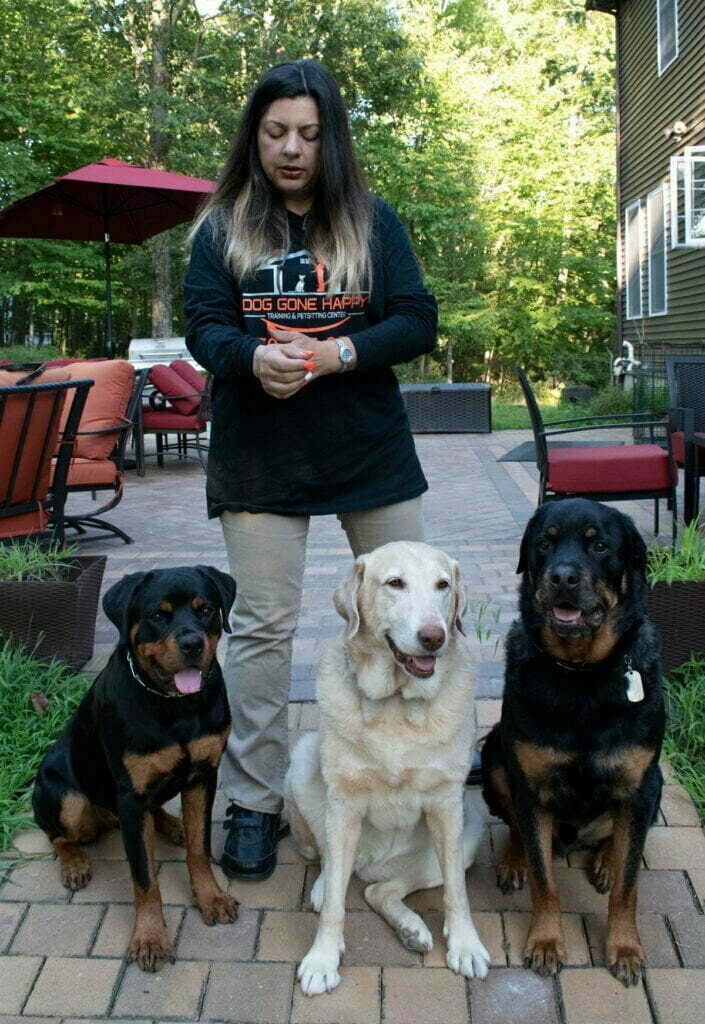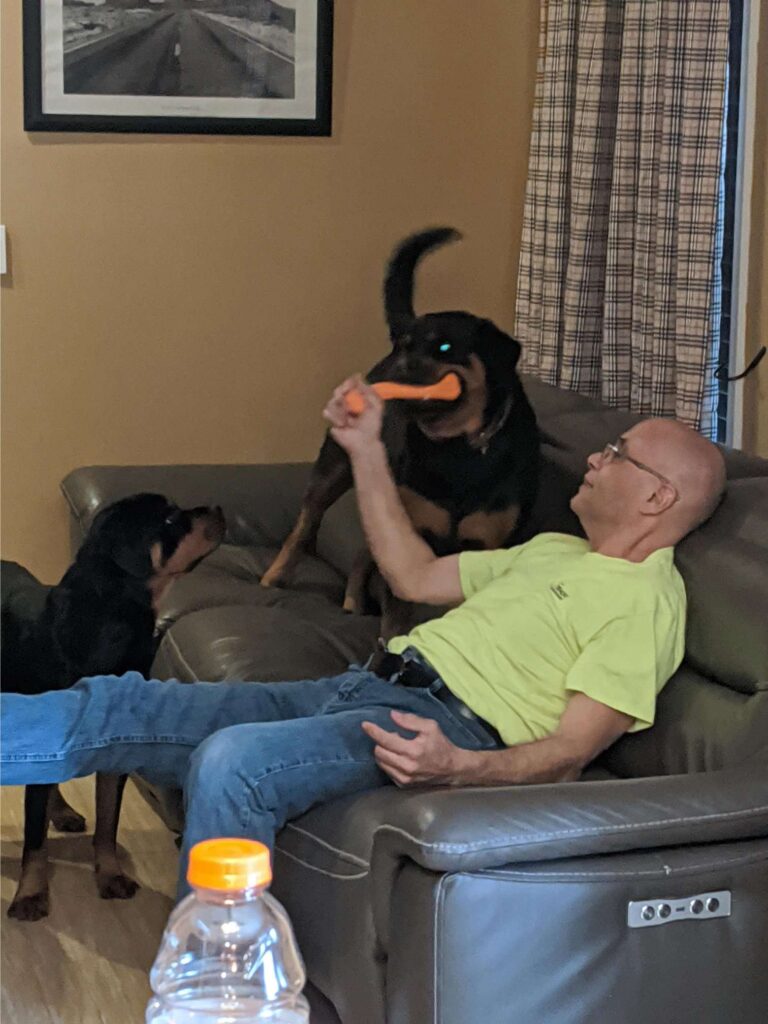 With Private Lessons you get private undivided, individual instruction for you and your dog from a professional dog trainer on how-to train your dog to walk nicely on leash for starters so that your dog doesn't pull you on leash in public. This rewarding 1-on-1 basic obedience dog training program gives you the skills needed to develop your dog weekly so that your dog will be obedient and easy to live with in no time at all. The advantage to this program is that you will be building a stronger bond with your dog sooner than with other programs.
We also offer basic obedience dog training as a wonderful Board & Train program. The big advantage with this dog training program is that a professional dog trainer will do all the hard work in the 1st stage of the dog training phase so that when you are taught how to maintain their behavior it will be easy to transfer leadership back to you. Board & Train is best for a client who is busy or unsure how to train and wants help with a jump start. So if you searched for "training for dogs near me" you have found us and we are your best choice.